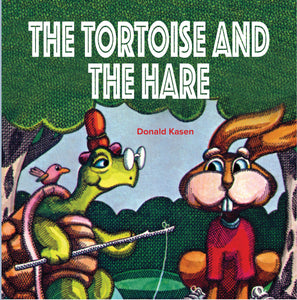 This is a downloadable eBook. A printed version is available from Amazon (see below).
The classic tale of the Tortoise and the Hare is about the race between the rabbit and the turtle. The rabbit streaks on ahead and then decides he is so far ahead he can take a little nap. While the rabbit is napping the turtle lumbers past and wins the race.
When you purchase the paperback book you receive a link to download the word-for-word audio read-along at no additional cost.
The EPUB features word-for-word read-along that can be turned on or off. By turning the read-along off this EPUB functions like a normal eBook.
CLICK HERE to purchase a printed book from Amazon.