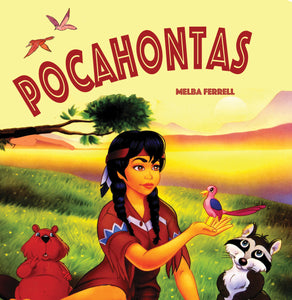 This is a downloadable eBook. A printed version is available from Amazon (see below).
Pocahontas was a young girl who lived with her father, Chief Powhatan, the leader of many tribes. As she explores the beautiful outdoors she discovers a young beaver working hard to build a home. She spends many hours and becomes friends with the young beaver. One day she finds the beaver has been hurt by unwelcome trappers. Pocahontas nurses her friend back to health and learns the important lesson forgiveness.
A word-for-word audio read-along is included with this book. See the copyright page for download instructions.
CLICK HERE to purchase from Amazon.