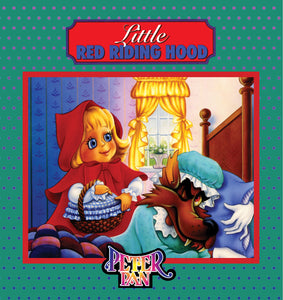 This is a downloadable eBook. A printed version is available from Amazon (see below).
Little Red Riding Hood is a European fairy tale about a young girl and a Big Bad Wolf. Its origins can be traced back to the 10th century. The story has been changed considerably in various retellings and subjected to numerous modern adaptations and readings. This beautifully adaptation is sure to become a favorite.
When you purchase the paperback book you receive a link to download the word-for-word audio read-along at no additional cost.
The EPUB features word-for-word read-along that can be turned on or off. By turning the read-along off this EPUB functions like a normal eBook.
CLICK HERE to purchase from Amazon.