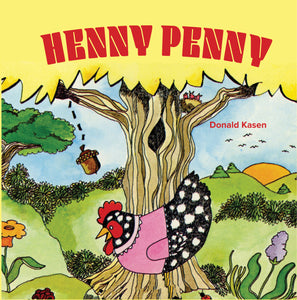 This is a downloadable eBook. A printed version is available from Amazon (see below).
Henny Penny gets hit in the head with a falling acorn and immediately assumes the sky is falling. Doing her civic duty Henny Penny goes off to tell the King. Henny Penny is distracted by friends along the way and never does get to tell the King about the sky falling.
When you purchase the paperback book you receive a link to download the word-for-word audio read-along at no additional cost.
The EPUB features word-for-word read-along that can be turned on or off. By turning the read-along off this EPUB functions like a normal eBook.
CLICK HERE to purchase a print book from Amazon.