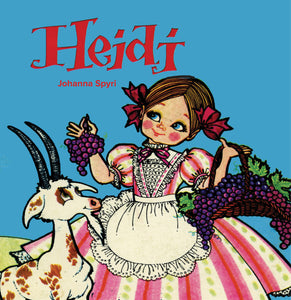 This is a downloadable eBook. A printed version is available from Amazon (see below).
Heidi goes to live in the Swiss Alps with her grandfather. She loves the mountains and quickly makes a good friend in a local boy, Peter. Heidi also is friends with a young girl who is not healthy who lives in the city. Heidi goes to the city to visit and eventually the other girl, Tara, comes to the mountains with Heidi.
Peter becomes jealous and the resolution is the lesson to be learned from this story.
 The EPUB features word-for-word read-along that can be turned on or off. By turning the read-along off this EPUB functions like a normal eBook.
CLICK HERE to purchase a printed book from Amazon.