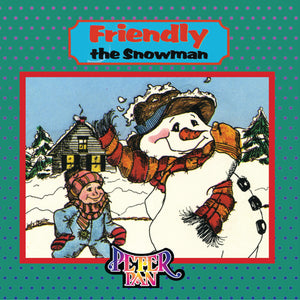 This is a downloadable eBook. A printed version is available from Amazon (see below).

When young Michael receives ice skates for Christmas he is really excited. He was excited until his older siblings ignored him and did not take them with him because he didn't know how to skate. While working on his own at the pond Friendly, the Snowman comes to life and acts as Michael's instructor. The whole family is amazed when Michael demonstrates the skating he has mastered.
The EPUB features word-for-word read-along that can be turned on or off. By turning the read-along off this EPUB functions like a normal eBook.
CLICK HERE to purchase a print book from Amazon.