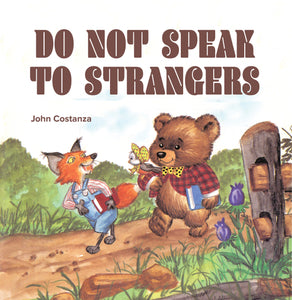 This is a downloadable eBook. A printed version is available from Amazon (see below).
Barney learns a valuable lesson the hard way. In Do Not Speak to Strangers the important warning is driven home in an age appropriate story for young children.
When you purchase the paperback book you receive a link to download the word-for-word audio read-along at no additional cost.
The EPUB features word-for-word read-along that can be turned on or off. By turning the read-along off this EPUB functions like a normal eBook.
CLICK HERE to purchase a printed book from Amazon.