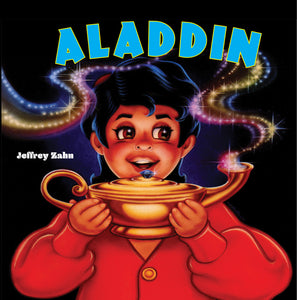 This is a downloadable eBook. A printed version is available from Amazon (see below).
Young Aladdin is tricked into helping an evil man find the magic lamp. When Aladdin discovers what he has found the evil man takes it from him. Aladdin struggles to get the lamp back and must overcome some serious problems in doing so.
When you purchase the paperback book you receive a link to download the word-for-word audio read-along at no additional cost.
The EPUB features word-for-word read-along that can be turned on or off. By turning the read-along off this EPUB functions like a normal eBook.
CLICK HERE to purchase from Amazon.