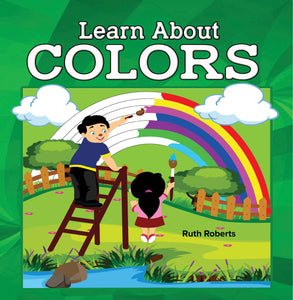 This is a downloadable eBook. 
Learning about colors has never been more fun than with this cleverly illustrated Colors book. Children will explore and learn the different colors in creative ways.
When you purchase the paperback book you receive a link to download the word-for-word audio read-along at no additional cost.
The EPUB features word-for-word read-along that can be turned on or off. By turning the read-along off this EPUB functions like a normal eBook.